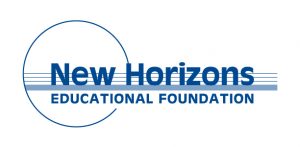 New Horizons Educational Foundation, Inc. is a charitable organization composed of twenty corporate level members who are appointed by the New Horizons Board of Trustees.
Objectives and purposes of the Educational Foundation are:
To provide scholarships and incentives for students attending New Horizons Regional Education Centers.
To provide for student activities such as special competitions and educational trips.
To assist in providing a more practical and meaningful instructional experience in career and technical education, special education, and science and technology education.
To develop awareness and partnership between the public, the business community and educators, securing the highest quality programs for all students.
If you have any questions regarding New Horizons' Educational Foundation, please contact:
Debi Waldeck, Community Relations Specialist at 757-869-2226 or by email debi.waldeck@nhrec.org or Angela Standley, Board Clerk at 757-766-0000 or by email angela.standley@nhrec.org