Automotive Technology Program
Community | Trades | 144 Hours
The Automotive Technology program is offered once a year every fall. Students who enroll in this course will receive training in automotive systems, their function, maintenance, repair, and replacement. This course will prepare students to work in an entry-level position as a lube technician or automotive technician in a dealership or automotive store setting. It details the construction, operation, diagnosis, service, and repair of late-model automobiles and light trucks. Students will review the Automotive Service Excellence (ASE) test areas that support career readiness for those wishing to pursue a job in the automotive industry. This program does not offer ASE certification. Certification requirements through work experience are outlined below:
To become ASE certified, you must pass an ASE test and have relevant hands-on work experience. The amount of work experience required can vary by test, and is specified in detail here. ASE recommends submitting the form after you've registered to take an ASE certification test.

You may claim experience in one or more of the following areas.
• Repair Technician – 1, 2, or 3 years
• Parts Specialist – 2 years
• Collision Damage Estimator – 2 years
• Service Consultant – 2 years
Career Day to Day
Even with just training and basic knowledge in the automotive industry, careers will be available to students. The ASE certifications are optional certifications for students to acquire, but most employers in Hampton Roads, Virginia will not require certification for entry-level employment. Employment will be available in lube shops, dealerships, and part stores. An entry-level automotive technician or lube technician's day-to-day activities will depend on the employer, but most will consist of preventative maintenance, filter replacement, oil changes, ordering parts, and assisting other mechanics with diagnosing problems. 
Opportunities for advancement can include alignment specialists, automotive technicians, brake specialists, service writers, parts specialists, and supervisors.
Requirements
Read and write the English language. A high school diploma or prior experience is not necessary for this program.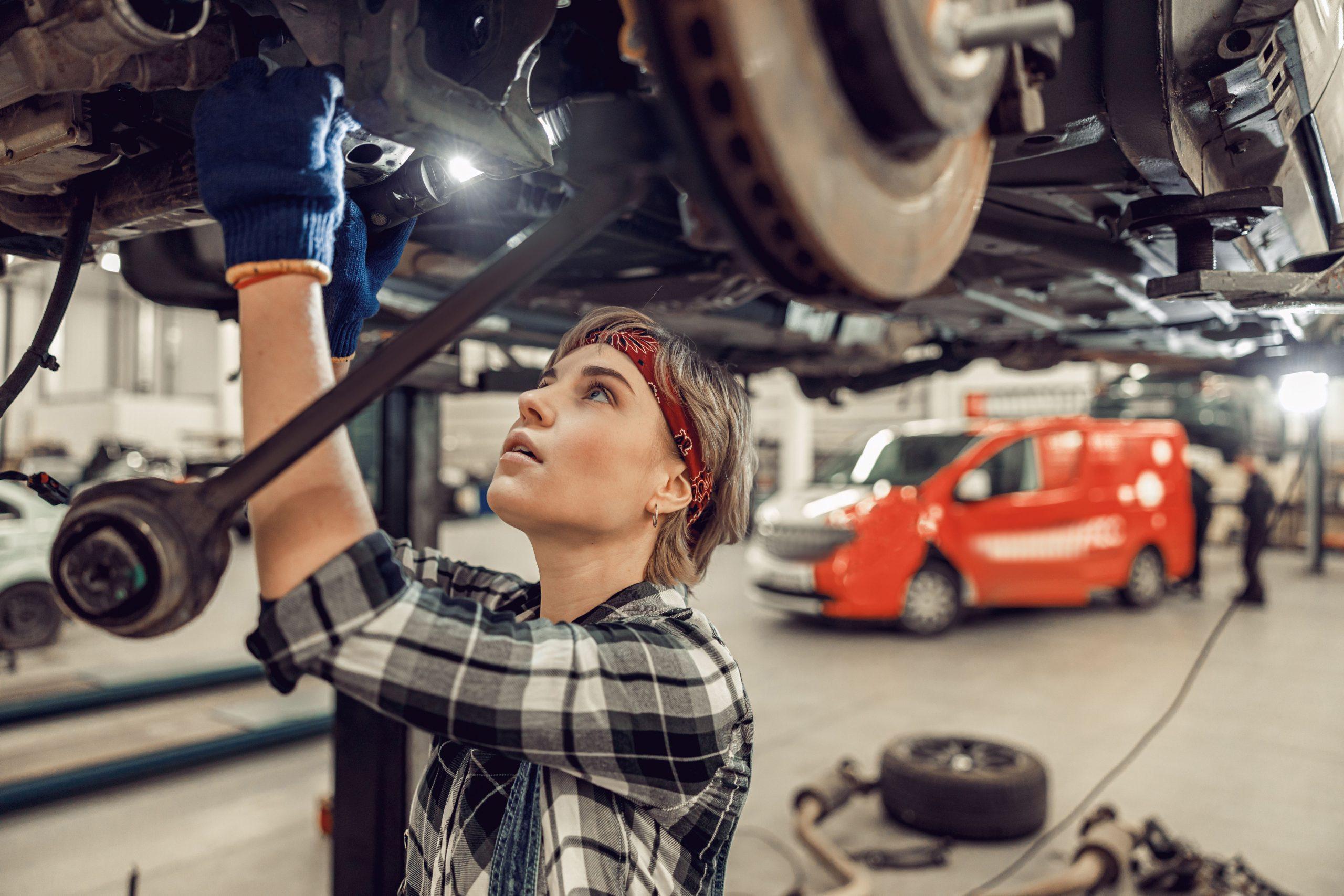 Next Steps
View schedule, tuition rates, location information, and payment plan options on the registration site. Click below to get started. For questions call 757-766-1101 or email cfaat@nhrec.org.

The Youth Workforce is a federally funded grant program that may be able to assist you in paying for this course. They work with students ages 18-24 that meet certain grant requirements. To apply, click the button below. Reach out to YWC before registering for the program as they can assist in that process. To learn more visit their website, click here.
Job Outlook, 2021-31
The projected percent change in employment from 2021 to 2031. The average growth rate for all occupations is 5 percent. Data retrieved from O-NET and U.S. Bureau of Labor Statistics – Virginia specific.
Job Growth Rate for Automotive Mechanics
2021 Median Pay per hour
Median wage data are from the BLS Occupational Employment and Wage Statistics survey. Data retrieved from O-NET and U.S. Bureau of Labor Statistics –  Virginia specific.