Dental Assistant Program
Community | Health & Medical | 240 Hours
The Dental Assistant program is offered once a year in the fall semester. Students who enroll in this course will be trained in chair-side procedures, infection control, record keeping, basic first aid, pertinent biology, and methodology as well as instrument and equipment care. Tuition for this course includes all required materials and textbooks. Students will be responsible for the cost of the certification exam which is $240.00 at the time of this publishing.
Students will be eligible to sit for the Dental Assisting National Board (DANB) Radiation Health and Safety Certification exam upon successful completion of the course. For more information about the exam including the cost, click here. Requirements for states will vary, DANB is recognized in thirty-nine (39) states, be sure to review state requirements if planning to relocate. Virginia's minimum state requirements for Dental Assistants are as follows: 
In Virginia, a dental assistant must:

1.  Satisfactorily complete a radiation safety course and exam given by an institution that maintains a CODA-accredited dental assisting, dental hygiene, or dentistry program, OR

2.  Earn certification from the American Registry of Radiologic Technologists (ARRT), OR

3.  Successfully complete the DANB RHS Review course offered by the DALE Foundation AND pass the national DANB Radiation Health and Safety (RHS) exam.
Taking this class will lead students to meet the requirements as provided in number three (3) above.
Career Day to Day
With a Radiation Health and Safety (RHS) Certification, careers will mostly consist of working in dental offices. Some job listings will require 1 (one) year of work experience which can be overlooked if the candidate has training or certifications such as what this class provides. Dental Assistant's day-to-day activities will depend on the employer, but most will include equipment preparation and sterilization, preparing patients for treatment, assisting the dentist during treatment, and providing patients with instructions for oral healthcare procedures. Other duties include performing administrative duties such as scheduling appointments, maintaining medical records, billing, and coding information for insurance purposes.
Opportunities for advancement can include office manager, research associate, dental sales representative, educator, dental laboratory technologist, dental hygienist, and dentist.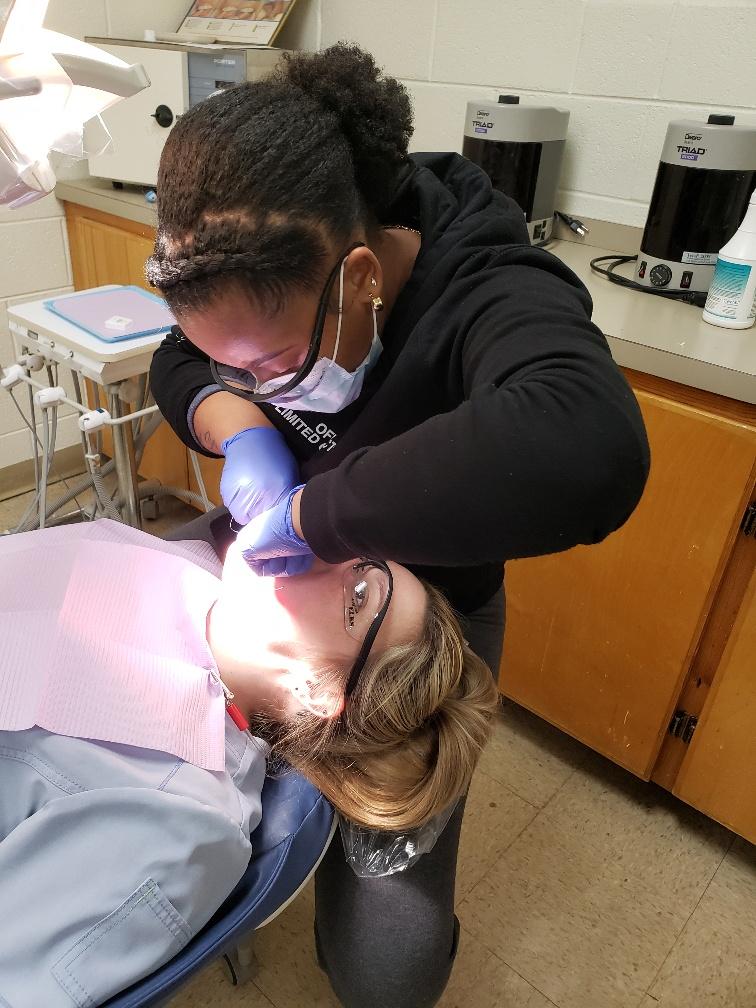 Next Steps
Check back in July for the schedule, tuition rates, location information, and payment plan options. They will all be viewed on the registration site once released for fall. For questions call 757-766-1101 or email cfaat@nhrec.org.
Requirements
A high school diploma is required for this program. While CFAAT does not conduct a background check, background checks may be required for employment.
Job Outlook, 2021-31
The projected percent change in employment from 2021 to 2031. The average growth rate for all occupations is 5 percent. Data retrieved from O-NET and U.S. Bureau of Labor Statistics – Virginia specific.
Job Growth Rate for Dental Assistants
2021 Median Pay per hour
Median wage data are from the BLS Occupational Employment and Wage Statistics survey. Data retrieved from O-NET and U.S. Bureau of Labor Statistics –  Virginia specific.