Electrical Program
Apprentice | Trades | 144 Hours
The Electrical program is a four-year program and each level is offered once a year every fall. Students who enroll in this course will receive required related technical instruction hours towards a Virginia State Apprenticeship.  Over four years of instruction topics of study will involve the National Electrical Code (NEC) applications, AC/DC fundamentals, grounding and bonding, conduit bending, control systems, load and motor calculations, transformers, and advanced controls. New Horizons electrical program is theory-based and includes very minimal lab application. The hands-on portion of the training should be done with the apprentice sponsor (employer). Students do not need an apprentice sponsor before starting classes but will need to begin working with one in order to complete the requirements for licensing.
After the successful completion of an apprenticeship, students will be able to test for their Journeyman license exam. Requirements for the Journeyman license and the cost of the application can be found on the Department of Professional and Occupational Regulation's website.
New Horizons does not offer job/apprenticeship placement to students. Interested individuals should review the Department of Labor and Industry's website for information regarding apprenticeships and how to begin. To see a list of apprentice sponsors click here. Review the apprenticeship roadmap below to have a better understanding of apprenticeship and the pathway to electrical licensing.
Career Day to Day
The electrical industry is one of the highest growing industries in the United States. While an apprenticeship program does take four years, apprentice sponsors are required by law to provide raises to their employees and many will offer incentive programs to complete the related technical instruction like paying for the classes. Some companies will require new hires to work with the company for a year before they can start as an apprentice. An entry-level electrical apprentice/helper's day-to-day activities will depend on the employer and whether they are working in commercial or residential, but most will consist of measuring and cutting wires/conduits, supplying tools to the master electrician, running wire, installing raceways, communicating with project managers or customers, and critical thinking/problem-solving skills for installations and service calls.
Opportunities for employment and advancement can include project management, green energy, electrical engineering, master electrician, supervisor, and contracting or entrepreneurship.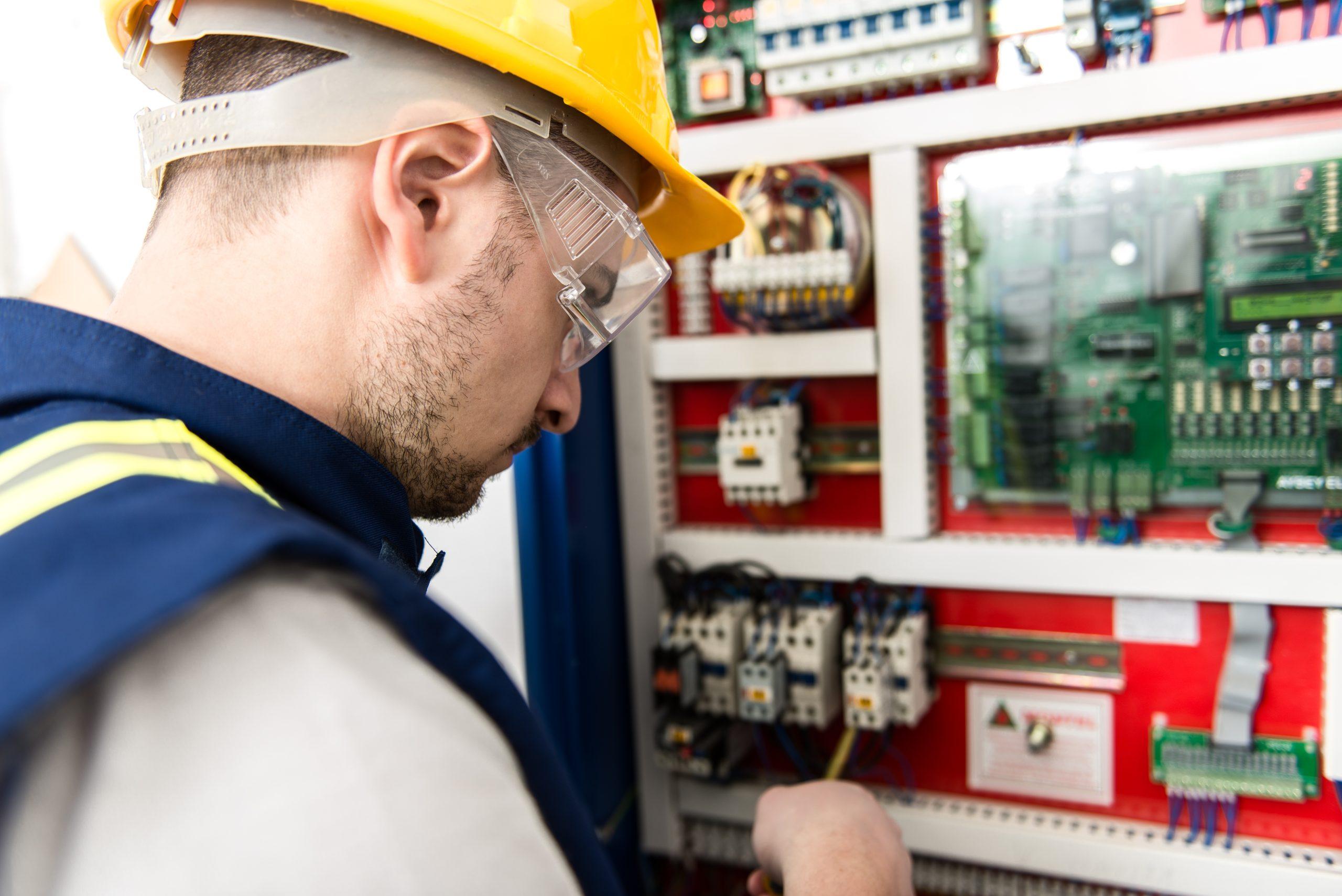 Next Steps
View schedule, tuition rates, location information, and payment plan options on the registration site. Click below to get started. For questions call 757-766-1101 or email cfaat@nhrec.org.
Click here to view the Electrical I course outline

Click here to view the Electrical II course outline

Click here to view the Electrical III course outline

Click here to view the Electrical IV course outline
Requirements
Read and write the English language. A high school diploma or prior experience is not necessary for this program. Trade math is heavily utilized in this program.
Job Outlook, 2021-31
The projected percent change in employment from 2021 to 2031. The average growth rate for all occupations is 5 percent. Data retrieved from O-NET and U.S. Bureau of Labor Statistics – Virginia specific.
Job Growth Rate for Electricians
2021 Median Pay per hour
Median wage data are from the BLS Occupational Employment and Wage Statistics survey. Data retrieved from O-NET and U.S. Bureau of Labor Statistics –  Virginia specific.
Average Hourly Wage (with Journeyman License)
The Apprenticeship Roadmap