Welding Program
Community | Trades | 72 Hours
The Welding program is offered every fall and spring semester during the school year at both campuses. Students who enroll in this course who have never welded before are recommended to begin in the ARC I (SMAW) course. Students will have the option to choose which of the 4 (four) processes they would like to learn after learning stick welding. Tuition for this course includes certification and material fees. Supplies are required for this course. Click here to see the supply list.
Students will be eligible to test for the American Welding Society (AWS) certification after successfully completing 2 (two) seventy-two (72) hour semesters of welding, for a total of one hundred forty-four (144) hours. Registration is required for each semester a student takes and tuition rates are charged per semester. Each welding class is open to all students in any process whether in semester one (1) or two (2) of the program. The four different processes taught at New Horizons CFAAT are listed below:
1. Shielded Metal Arc Welding SMAW (ARC) This is more commonly known as stick welding because it uses a stick electrode. The electrode is consumable. It is coated with a flux that produces a gas that shields the molten metal pool from environmental factors. 

2. Gas Metal Arc Welding GMAW (MIG) More commonly known as MIG (Metal Inert Gas), this type of welding uses a continuously fed, consumable electrode to form an electric arc between the electrode and the base material. The material is heated until it melts and joins with the other metal. This is one of the easiest welding techniques out there and is great for DIY enthusiasts and beginners

3. Gas Tungsten Arc Welding GTAW (TIG) Gas Tungsten Arc Welding, also known as TIG (Tungsten Inert Gas), uses a tungsten electrode for the creation of an electric arc. This method uses a separate filler wire.

4. Flux-Cored Arc Welding FCAW (Fluxcore) Similar to SMAW, Flux-Cored Arc Welding makes use of a consumable electrode, but in this case, the electrode is continuous, and instead of being covered with flux, it has a fine metal tube that houses the flux.
Career Day to Day
Even with just training and basic knowledge of welding, careers will be available to students. The AWS certification is an optional certification for students to acquire, but most employers in Hampton Roads, Virginia will not require certification. Employment will be available in a long list of industries such as shipyards, structural, industrial, agricultural, pipe, fabricator, marine, and military. A welder's day-to-day activities will depend on the employer and industry, but most will consist of reading blueprints and schematics, welding metal parts in overhead vertical and flat positions, and project time management. Welders typically work in all sorts of environments including extreme temperatures and confined spaces.
Opportunities for advancement can include project management, supervisor, inspector, and instructor/trainer.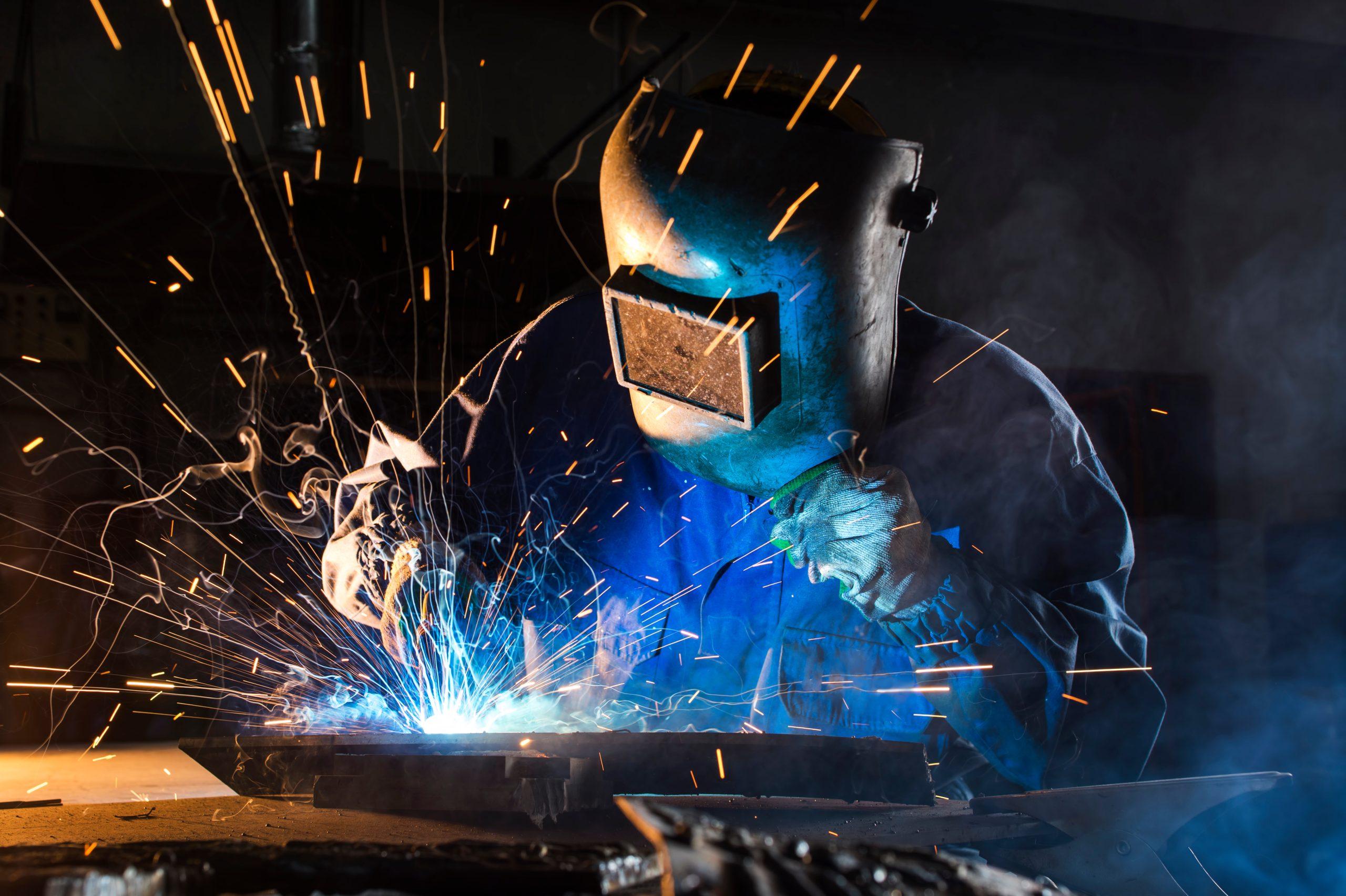 Next Steps
The schedule, tuition rates, location information, and payment plan options can all be viewed on the registration site. Use the button below to get started. For questions call 757-766-1101 or email cfaat@nhrec.org.

The Youth Workforce is a federally funded grant program that may be able to assist you in paying for this course. They work with students ages 18-24 that meet certain grant requirements. To apply, click the button below. Reach out to YWC before registering for the program as they can assist in that process. Visit their website by clicking here.
Requirements
Read and write the English language. A high school diploma or prior experience is not necessary for this program.
Job Outlook, 2021-31
The projected percent change in employment from 2021 to 2031. The average growth rate for all occupations is 5 percent. Data retrieved from O-NET and U.S. Bureau of Labor Statistics – Virginia specific.
Job Growth Rate for Welders
2021 Median Pay per hour
Median wage data are from the BLS Occupational Employment and Wage Statistics survey. Data retrieved from O-NET and U.S. Bureau of Labor Statistics –  Virginia specific.