Emergency Medical Technician
Community | Health & Medical | 175 Hours
The Emergency Medical Technician program is offered once a year in the fall semester. Students who enroll in this course will be trained in anatomy, patient assessment, trauma and medical emergencies, ambulance operations, and terrorism awareness. Tuition includes the necessary CPR and BLS certifications required by the state to apply for the EMS credential. The cost of the course does not include the required textbook for the class. The textbook can be found on Amazon or a textbook reseller, ISBN number is 978-1284246223.

Students will be eligible to sit for the Virginia Office of Emergency Medical Services (EMS) credential. This test is applied for through the program instructor and students will be required to make accounts on the Virginia Department of Health website. Virginia's minimum state requirements to apply for EMT credentials are as follows:
Be proficient in reading, writing and speaking the English language.

Be a minimum of 16 years of age at the beginning date of the EMT course. If you are less than 18 years of age, you must provide your instructor with a completed parental permission form with the signature of a parent or guardian verifying approval for enrollment in the course.

Have no physical or mental impairment that would render you unable to perform all practical skills required at the EMT level.

Not have been convicted of or found guilty of any crime, offense or regulatory violation, or participated in any other prohibited conduct identified in state EMS regulation 

12VAC5-31-910

.

Be clean and neat in appearance.
May not be under the influence of any drugs or intoxicating substances that impairs your ability to provide patient care or operate a motor vehicle while in class or performing clinicals, while on duty or when responding or assisting in the care of a patient.
More information about becoming a state-certified EMT can be found on the Office of Emergency Medical Services website.
Career Day to Day
With an Emergency Medical Technician (EMT) Certification, careers will mostly consist of working for hospitals in the back of an ambulance and responding to emergency situations. EMTs' day-to-day activities will depend on the employer, but will mostly include working on ambulances to respond to 911 calls. Emergency calls can range from life-threatening issues, such as cardiac arrests or gunshot wounds, to minor complaints, such as sore throats or sprained ankles. These calls bring EMTs to a wide variety of locations, including patients' homes, businesses, and even out on the street. Once on scene with the patient, EMTs efficiently treat any life-threatening issues, such as difficulty breathing or major bleeding.
Opportunities for advancement can include paramedics, registered nurses, medical assistants, or physicians.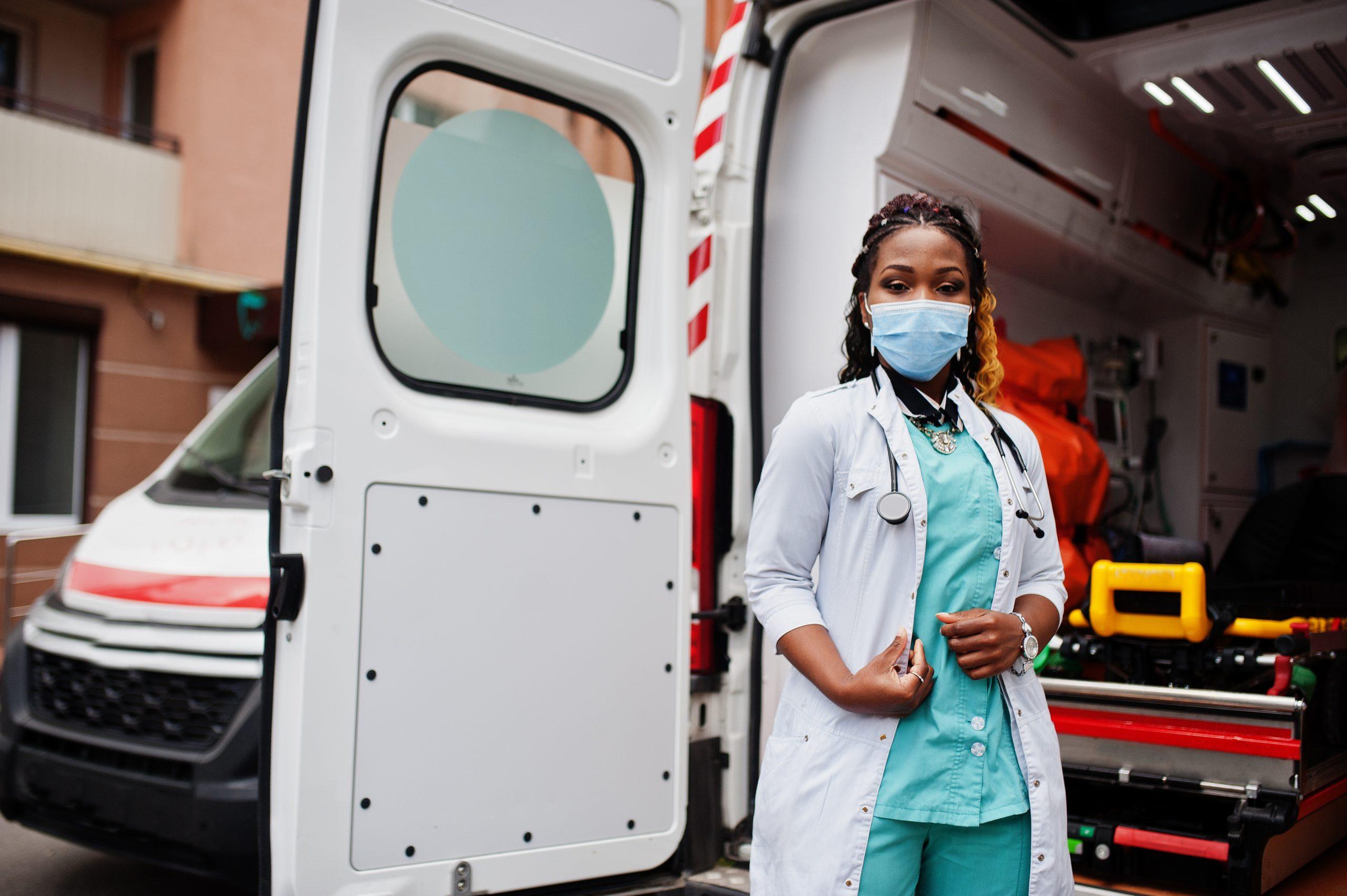 Next Steps
View schedule, tuition rates, location information, and payment plan options on the registration site. Click below to get started. For questions call 757-766-1101 or email cfaat@nhrec.org.

The Youth Workforce is a federally funded grant program that may be able to assist you in paying for this course. They work with students ages 18-24 that meet certain grant requirements. To apply, click the button below. Reach out to YWC before registering for the program as they can assist in that process. View their website by clicking here.
Requirements
Read and write the English language. A high school diploma is required for this program. A clean background check will be required to continue to clinicals. Please review the certification requirements as listed under the course title.
Job Outlook, 2021-31
The projected percent change in employment from 2021 to 2031. The average growth rate for all occupations is 5 percent. Data retrieved from O-NET and U.S. Bureau of Labor Statistics – Virginia specific.
2021 Median Pay per hour
Median wage data are from the BLS Occupational Employment and Wage Statistics survey. Data retrieved from O-NET and U.S. Bureau of Labor Statistics –  Virginia specific.