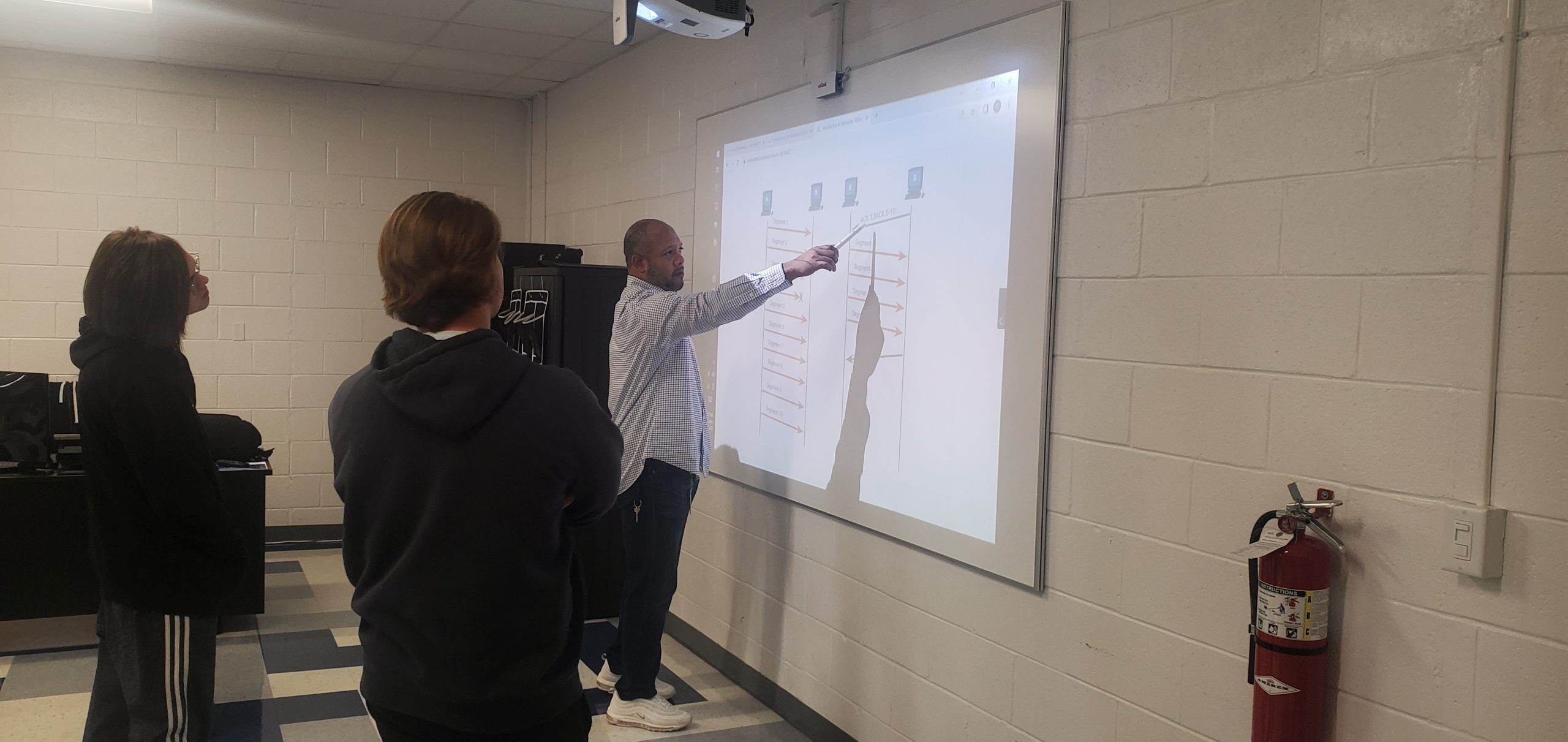 CISCO Networking  – #8542/#8243/#8244/#8245

PM session only
CISCO Networking Syllabus
CISCO Networking  Flyer
ABOUT:
• Rigorous two-year program taught in a lab environment by a Cisco certified instructor.
• Develop critical thinking and problem-solving skills using real network equipment.
• Build simple LANs, perform basic configurations for routers and switches, and implement IP addressing schemes.
• Configure and troubleshoot routers and switches and resolve common VLAN routing issues in both IPv4 and IPv6 networks.
• Work with routers and switches using OSPF, EIGRP, and STP protocols in both IPv4 and IPv6 networks
• Configure WAN technologies and network services required by converged applications in a complex network.
• Prepare for the Cisco Certified Entry Network Technician (CCENT) and Cisco Certified Network Associate (CCNA) Routing and Switching certification exams.
STUDENT STUDY: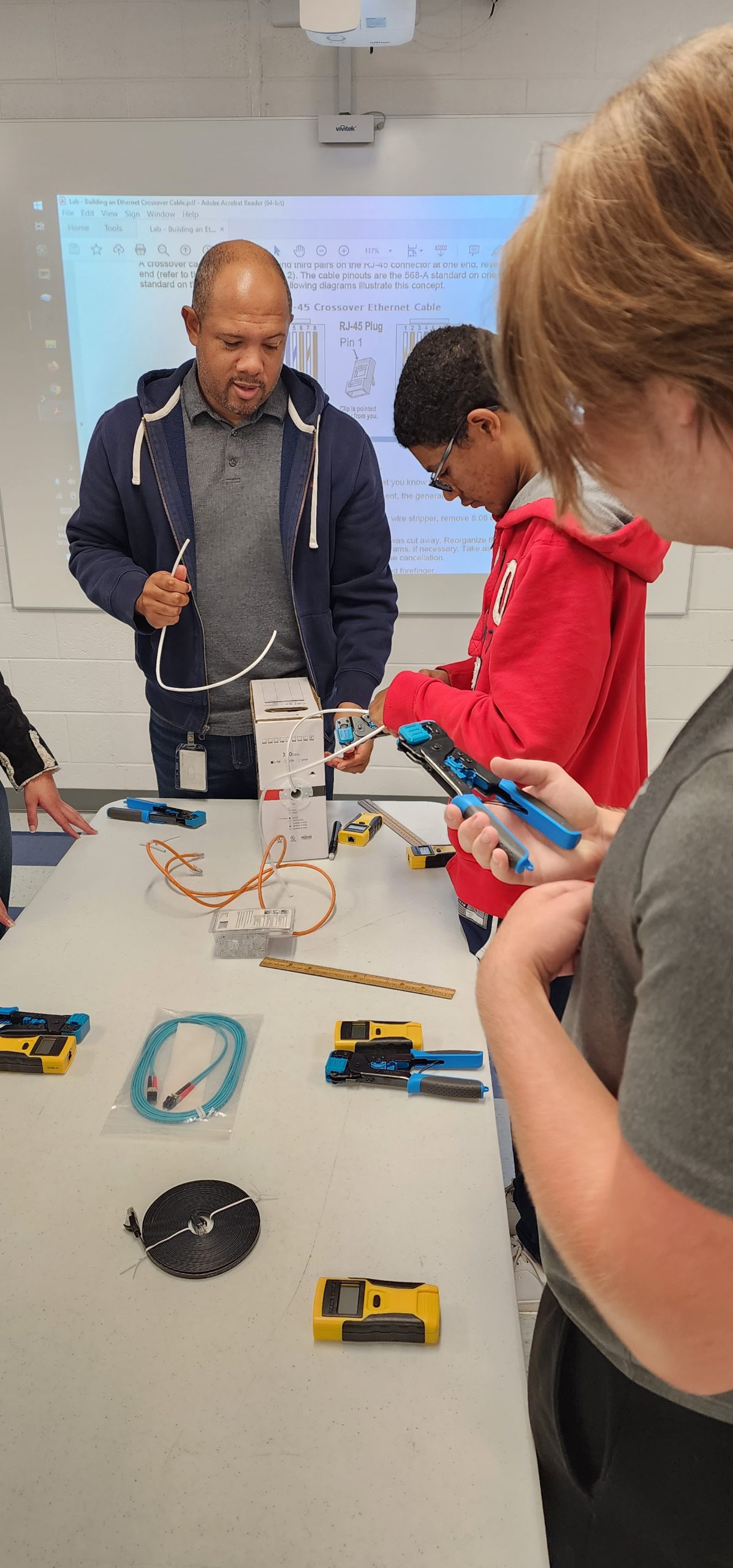 Introduction to Networks
Routing and Switching Essentials
Scaling Networks
Connecting Networks
PREREQUISITES:
An average of 80/B or above in Algebra I and an average of 80/B or above in at least one of the following courses:
• Geometry
• Algebra II/Trigonometry
• Pre-Calculus
• Calculus
CAMPUS LOCATION: Woodside Lane Campus
SESSIONS: A.M and P.M.
CLASS SIZE: 
CREDENTIALS: 
Cisco CCNA, Certiport IT Specialist Networking
STUDENT ORGANIZATIONS: Skills USA


Program Fees: 

Uniform Shirt

Student Organization Fee

$35.00

$17.00
INSTRUCTOR: Cerone Hardy email: cerone.hardy@nhrec.org
BIO: Cerone Hardy has been a Cisco Networking Academy Instructor since 2017
CAREER OPPORTUNITIES:      
• Network Administration
• Network Analysis
• Network Design
• Network Engineering
BUSINESS PARTNERS:
Ferguson
POST-SECONDARY PARTNERS:

Virginia Peninsula Community College (VPCC)