COSMETOLOGY I & II – #8527/#8528

ABOUT:
Two-year program where students gain daily practical experiences working on other students and have the opportunity to provide services to patrons in a clinical setting
Students that successfully complete the program will be prepared to take the Commonwealth of Virginia State Cosmetology Examination to become a licensed practitioner
Bureau of Labor Statistics predicts a job growth of 10% from 2014-2024 (faster than average)
STUDENT STUDY:
Professional ethics
Safety and health
Hair analysis
Hair and scalp diseases and disorders
Shampoos, rinses, conditioners, and treatments
Hair cutting and shaping
Anatomy and physiology
Chemical restructuring
Hair styling, coloring, and lightening
Nail and skin care and procedures
PREREQUISITES:
Students must have a minimum 10th grade reading level
Must be a minimum of a junior in high school; special circumstances are considered on a case by case basis for high school seniors applying for admittance to Cosmetology I
Completion of or currently enrolled in Biology or Chemistry
Basic math skills that include addition, subtraction, and simple fractions
Ability to follow instructions, both oral and written is a must
Skills in human relations
A pleasing personality
CAMPUS LOCATION: Butler Farm, Hampton and Woodside Lane, Newport News
SESSIONS: A.M and P.M.
CLASS SIZE: 20 Students per AM and PM class
CREDENTIALS: Virginia State Board of Cosmetology Licensing Exam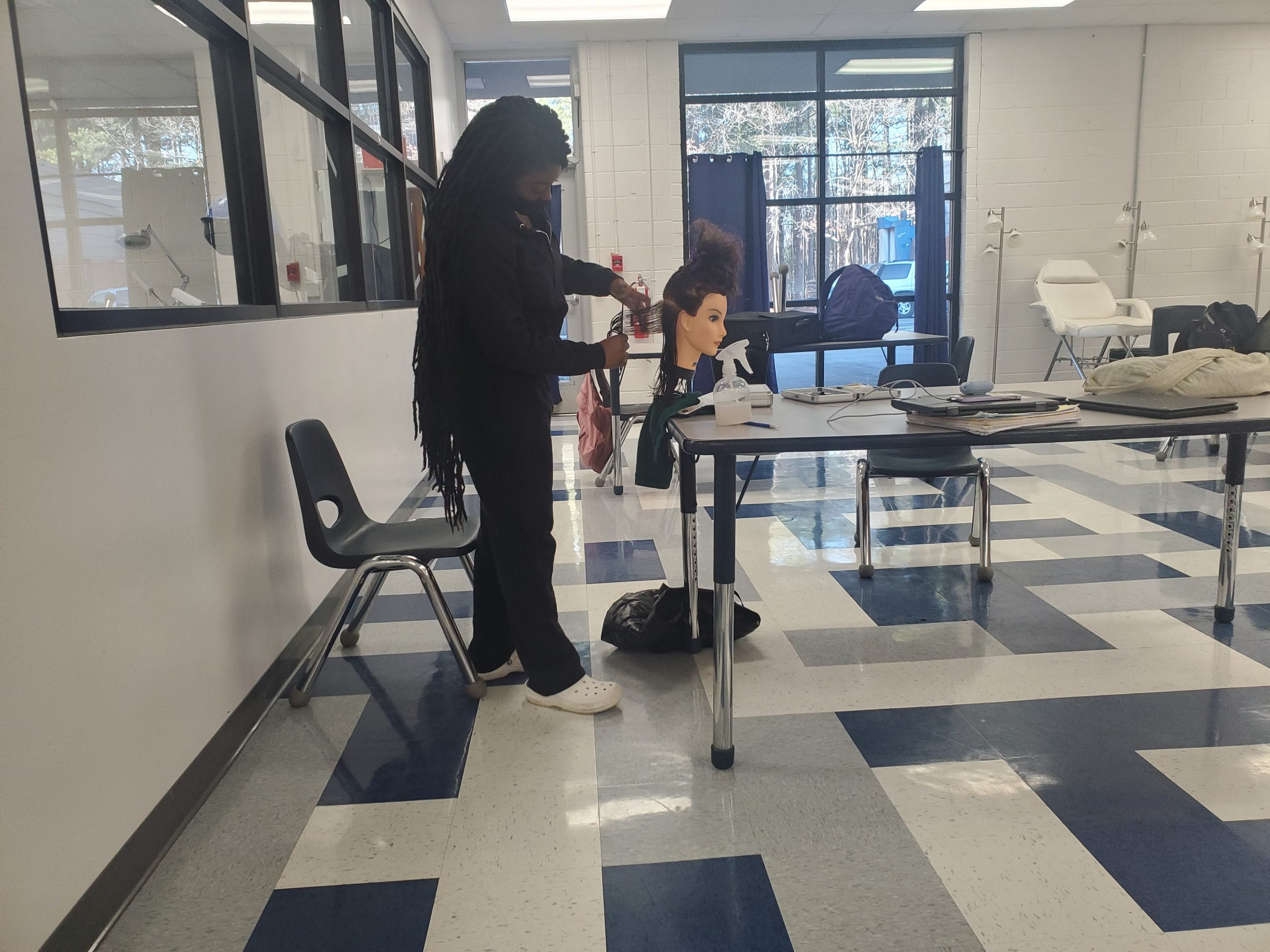 STUDENT ORGANIZATIONS: Skills USA
CLASS FEES:
Program Fees: Cosmetology I
Kit
$258.00

Activity  Fee

Uniform Shirt

$17.00

$20.00

Program Fees: Cosmetology II

Nail kit/supplies

Uniform Shirt

Student Organization Fee

$150.00

$20.00

$17.00
Instructor Butler Farm: Cosmetology I  Amber Richardson,  amber.richardson@nhrec.org (757)766-1100 ext. 3368
BIO:  Amber Richardson began her career with Supercuts while attending New Horizons as a student at the Butler Farm Campus and has been in the field for over 10 years.  She became a Salon Manager after one year of employment and moved her way up to become a District Leader.  She returned back to the Butler Farm campus as the cosmetology instructor in 2016.
Instructor Butler Farm: Cosmetology II  Tanya Rogers, tanya.rogers@nhrec.org (757) 766-1100 ext. 3371
BIO:  Tanya Rogers is the Cosmetology II teacher at New Horizons Butler Farm Campus.  She is a licensed Cosmetologist through the state of Virginia and has over 24 years of industry experience and was an Operations General Manager for 15 of those years.  She brings a wealth of experience into her program in areas such as recruitment, training, job placement, and multi salon management.   She currently serves as SkillsUSA Coordinator for the New Horizons Butler Farm campus.
Instructor Woodside Lane: Cosmetology I & II  Keyona Brown, keyona.brown@nhrec.org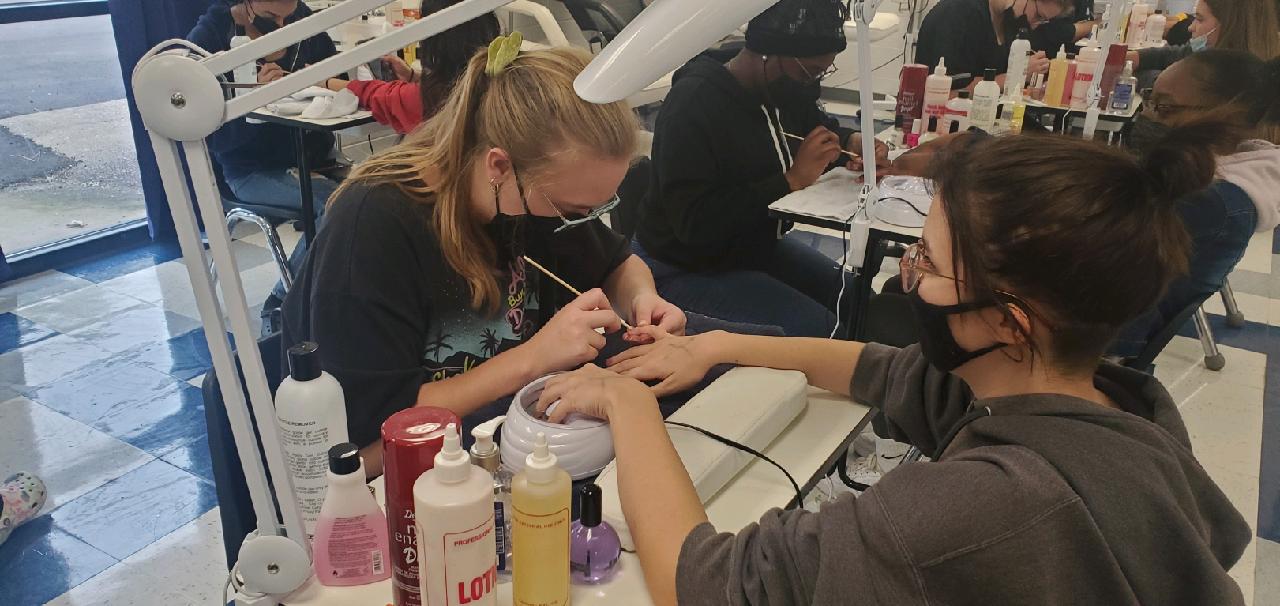 CAREER OPPORTUNITIES:
Hairstylist/Barber
Beauty Salon/Barber Shop Owner
Make-up Artist
Skin Care Technician
Nail Technician
Cosmetics Salesperson
Color Specialist
BUSINESS PARTNERS:
Super Cuts
Great Clips
Hair Cuttery
OPI Nail Products
POST-SECONDARY PARTNERS:
Super Cuts
Great Clips
Variety of Privately Owned Salons