WELDING I & II – #8672/#8673:

Welding Syllabus-Woodside Lane
Welding Syllabus – Butler Farm
Welding Flyer
ABOUT:
Prepares and links students to employment with local manufacturers i.e. Newport News Shipbuilding, Liebherr, Master Machines
Virginia has over 7,000 welders, earning between $36,000 and $60,000 before overtime
Hampton Roads area has the highest number and paying jobs for welders in Virginia
Statewide welding has a very good job growth rate and employment opportunity on the Peninsula

Two year course
STUDENTS STUDY:
Welding Theory
Shielded Metal Arc Welding
Gas Metal Arc Welding –(Metal Inert Gas) MIG, Pulse Arc, Short Arc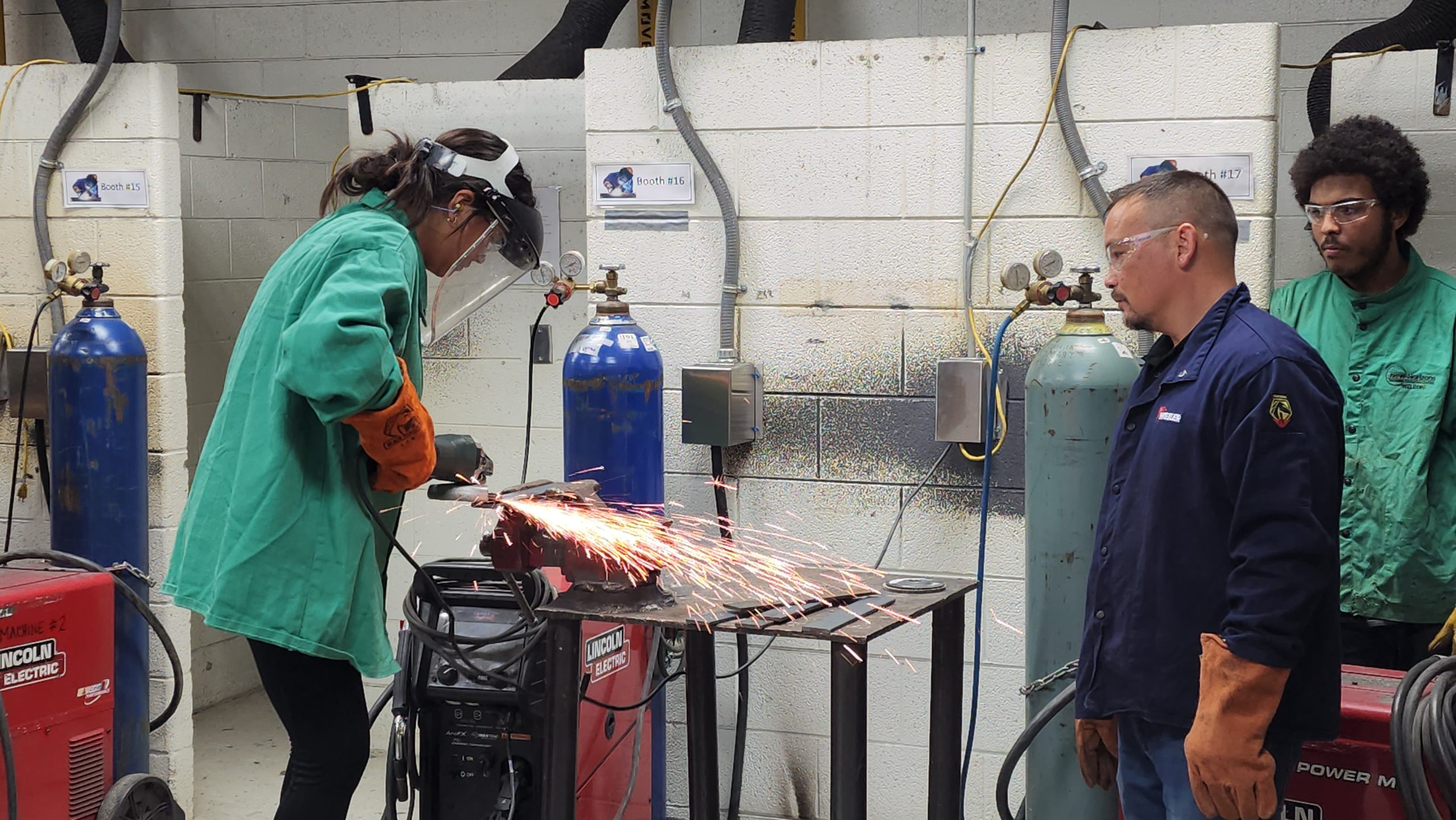 Flux core
Tungsten Inert Gas (TIG) Welding
Welding with Carbon Steel, Stainless Steel,
aluminum, Oxy acetylene burning
Carbon arcing and Plasma Cutting
PREREQUISITES:
Good attendance, attitude and work ethic.
Good eye hand coordination.
CAMPUS LOCATION:
Butler Farm, Hampton and Woodside Lane, Newport News
SESSIONS: A.M. and P.M.
CLASS SIZE: 
Butler Farm:  20 students per AM and PM class.
Woodside Lane:  20 students per AM and PM class.
CREDENTIAL(s):
1st year:National Occupational Competency Testing Institute (NOCTI) Certificate, Occupational Safety and Health Administration (OSHA) 10 Card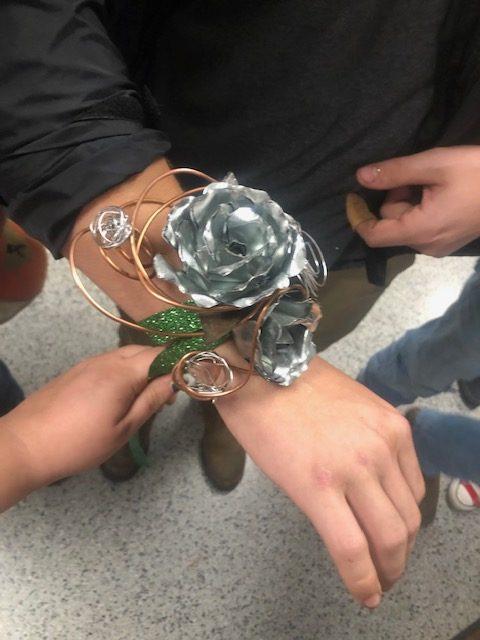 2nd Year, American Welding Society (AWS) Entry Level Welder Certification
STUDENT ORGANIZATIONS:  Skills USA,  AWS

BIO:INSTRUCTOR Butler Farm: Ed Dupree, ed.dupree@nhrec.org 757-766-1100 ext 3344

21 years of teaching at New Horizons
Welding since 1981 with 18 years spent in the Newport News Shipbuilding (NNS) as a welder on submarines and carriers as well as a make-up foreman and welding instructor
Earned 35 different welding qualifications during his tenure at the (NNS)
Core Curricula Instructor National Center for Construction Education and Research (NCCER)
AWS Instructors Institute
National Center for Construction and Education welding certificate
Extensive experience in: Shielded Metal Arc Welding (SMAW), Gas Metal Arc Welding (GMAW),  Gas Tungsten Arc Welding (GTAW), Flux Cored Arc Welding (FCAW), Thermal Cutting operations.
INSTRUCTOR Woodside Lane: Pierrette Swan, pierrette.swan@nhrec.org 757-874-4444 ext 5584
BIO:
Teaching at NHREC since 2021. Welding since 2011.
Graduated from The Newport News Shipbuilding Apprentice School.
She spent 10 years at Newport News Shipbuilding with experience in x-ray pipe welding, welder training, manning, recruiting, and welding supervision.
Worked at Colonna's Shipyard/Weld America as a Manager of Welding Services.
She has a Bachelor's Degree in Fine Art from Virginia Wesleyan College, an Associate's Degree in Business Administration from Thomas Nelson Community College, and a Systems Engineering Certificate from Reed Integration, Inc.
Pierrette was honored by the Manufacturing Institute as an Emerging Leader for her accomplishments in welding in 2017.
She was also honored by the Association for Manufacturing Excellence in 2016 and 2021 as an "AME Emerging Leader"in Manufacturing.
Pierrette is an ambassador for the WHRO Work Like a Girl-America Graduate campaign, which won first place at the 53rd Public Media Awards in 2022.
She was also featured in the American Welding Society Magazine January 2022 issue
CAREER OPPORTUNITIES:
Aluminum Welder
Fabrication Welder
Fabricator
Fitter/Welder
Maintenance Welder
Mig Welder
Sub Arc Operator
Foreman
Production Supervisor
BUSINESS PARTNERS: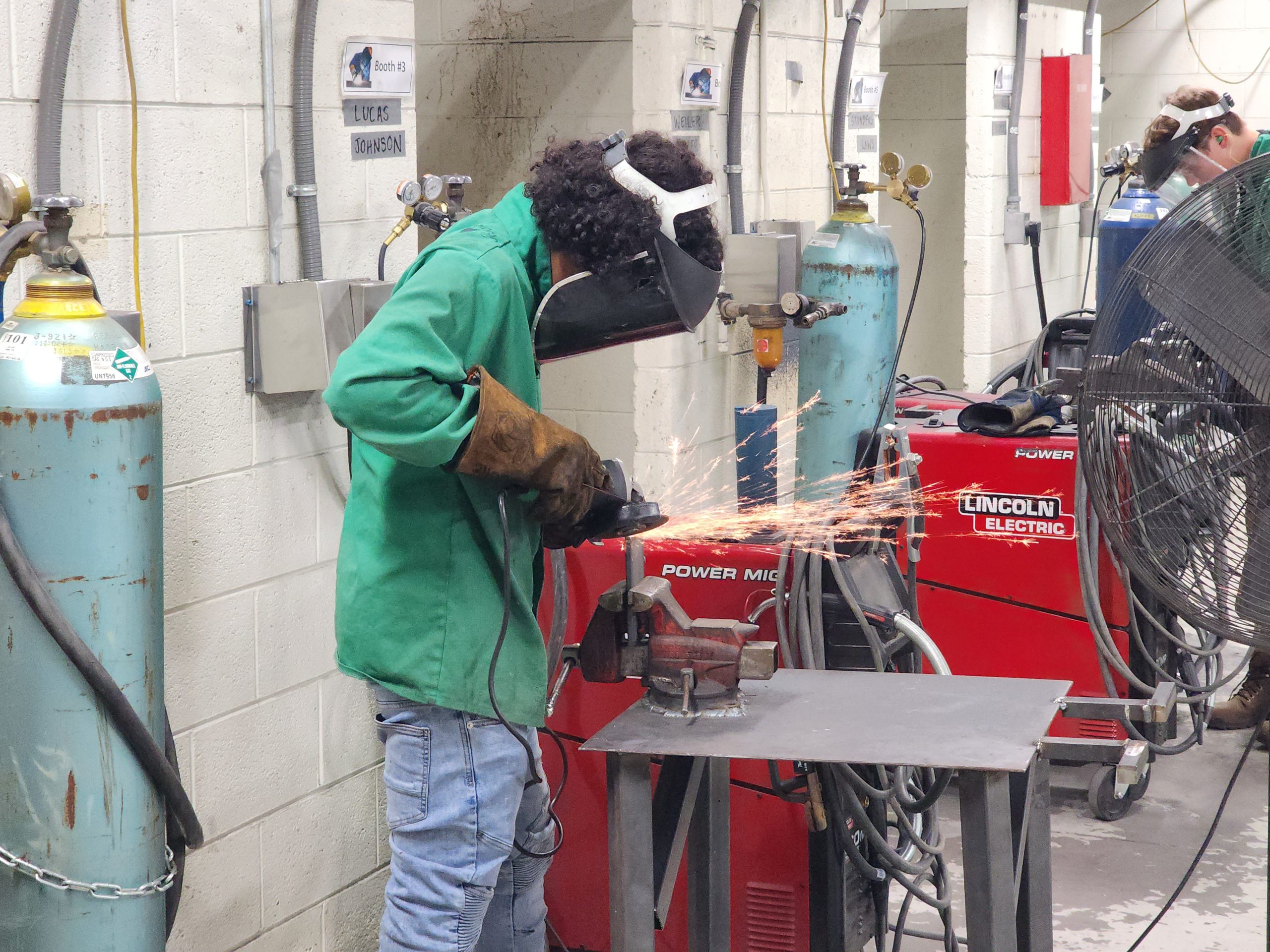 Newport News Shipbuilding
Liebherr Mining and Equipment Co
Arc 3 gases
Oceaneering International 
RESOURCES:
American Welding Society (AWS)
CTE Resource Center – VERSO
Virginia Department of Education (VDOE)