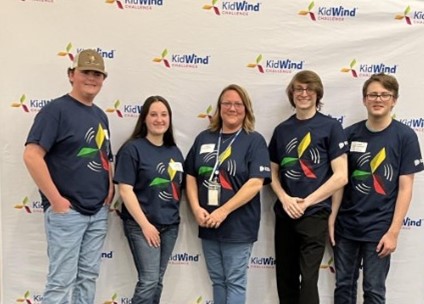 ELECTRICAL AND RENEWABLE ENERGY – #8533/#8534
Electricity and Renewable Energy Syllabus
Electricity and Renewable Energy  Flyer
ABOUT:
Teaches skills to install, maintain and repair residential and commercial wiring, equipment and fixtures, and use of the National Electrical Code Book.
Study of alternative renewable energy sources includes installing hydrogen fuel cells, solar panels and communication cable and wiring.
Employment opportunities strong with average salary of $41.5k to 53.8K (depending on location and cost of living)
One Year Program
STUDENTS STUDY: Electrical Theory Electrical Code Renewable Energy Systems Power Systems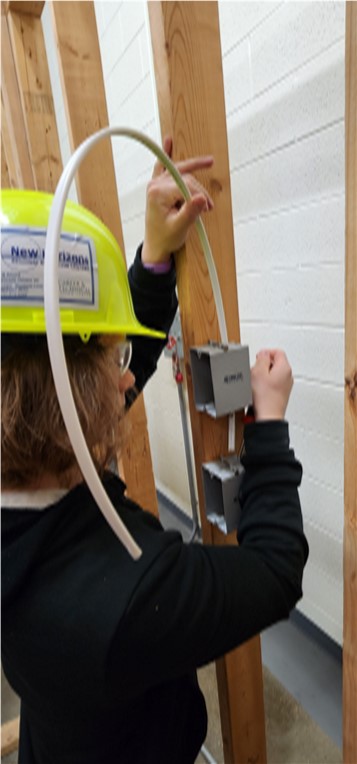 PREREQUISITES: Algebra 1 with a grade of "C" or better English 10 with a grade of "C" or better
CAMPUS LOCATION: Woodside Lane, Newport News
SESSIONS: A.M. & P.M.
CLASS SIZE: 20 students
CREDENTIALS: Occupational Safety and Health Administration (OSHA 10)
 Electrical Construction Technology Assessment Electrical Construction Wiring Examination   
NCCER Core & Level1
STUDENT ORGANIZATIONS:  Skills USA
| | |
| --- | --- |
| Program Fees: | |
| Student Organization Fee | $17.00 |
| Shirt (New Addition) | $55.00 |
INSTRUCTOR:  
BIO: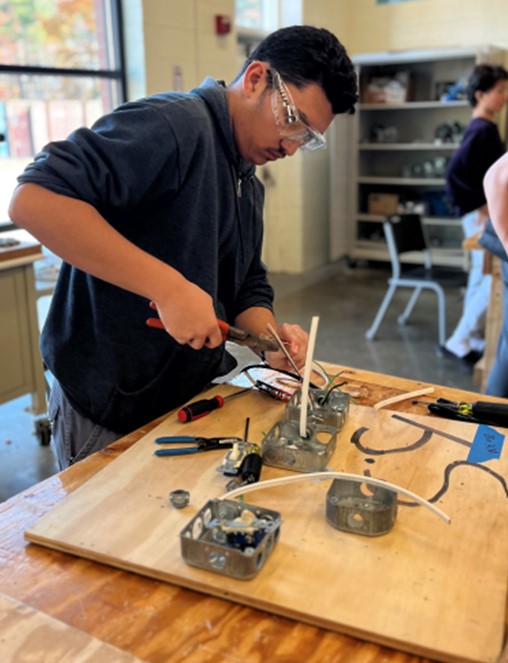 CAREER OPPORTUNITIES:
Electrician Maintenance Technician
Solar Power Technician
Hydrogen Power Technician
Telecommunication Tech Security System Technician
Audio Video Technician
Project Manager
Foreman
Business Owner
BUSINESS PARTNERS:
Newport News Shipbuilding
Bay Electric Company
Walsh Electric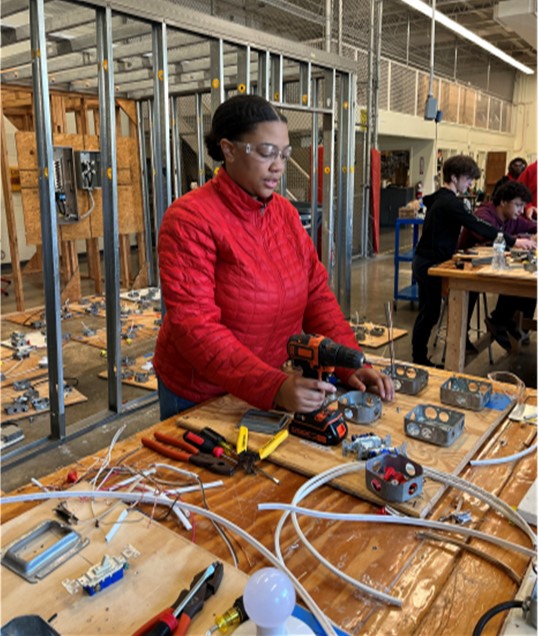 RESOURCES: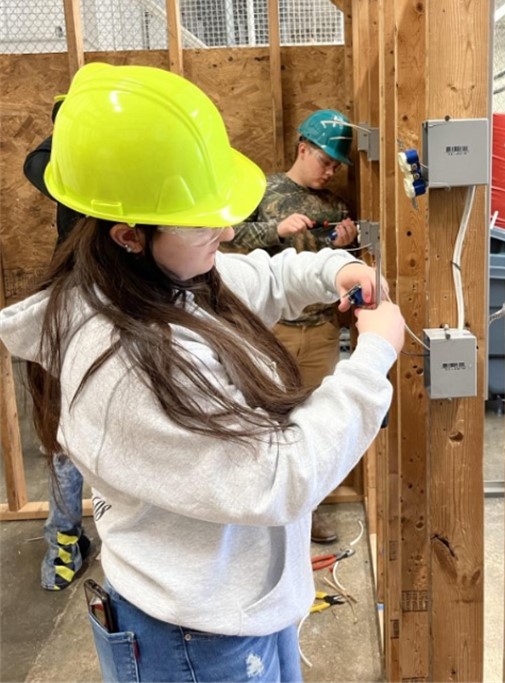 Virginia Department of Education (VDOE)